... the 'burbs, and no one strips
unless they're taking a bubble bath.
—Diablo Cody, writer
I first met this young writer on a chance encounter via an episode of
Oprah
. I witness the edited-for-maximum-drama exchange between her and her father; his reaction to the airing of her story on national television; her transparency in sharing her personal journey, writing
Juno
while working in the strip club in Minnesota.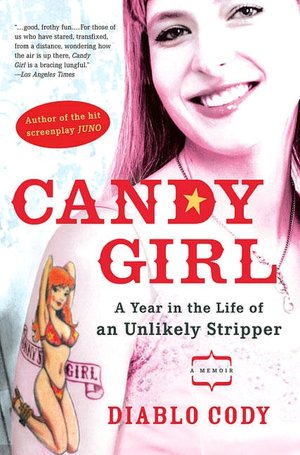 The young writer won my heart that day with her eloquent courage in front of the cameras, face-to-face with her father.
Like the 'mama bear'
Allison Janney
in the
Juno
ultrasound scene, Diablo Cody is a woman who speaks her mind with clarity and honesty. She doesn't go out of her way to be unkind, but she's not taking any crap either.
Juno
is a movie every daughter needs to see.
Diablo Cody's new movie
Young Adult
opens Dec 16. Seeing it may required a trip to the big city. I'm afraid this one won't be playing anywhere remotely near my little town.
grew up believing God keeps his eye on us all
—Paul Simon, My Little Town
Keep me as the apple of your eye;
hide me in the shadow of your wings
Rw
.